On Tuesday morning, WICA was in Lachine during La Théière's Annual General Meeting.
Here's what our stand looked like: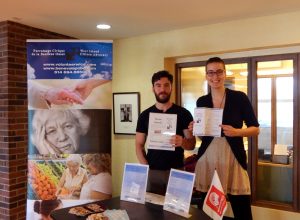 In order to meet the growing needs of the community in Lachine, we need locals to volunteer. By going on the field and meeting the citizens, WICA can connect with the locals and better understand how they want to contribute.