We are thrilled to announce that three students are joining West Island Citizen Advocacy (WICA)'s team for the summer. Thanks to the financial support of the federal government, WICA can offer a unique experience in the community sector to these three young women. For several years now, WICA has benefited from the contribution of students from diverse educational backgrounds. Their knowledge is put toward achieving WICA's mission, which is to offer support to those in need in the West Island.
For the second summer in a row, Niki will be heading the Rendez-Vous Arts (RVA) program. This program offers free art classes to artists with special challenges. Under the supervision of a volunteer art coach, the RVA participants can pursue their passion with the adequate social support.
The biggest challenge she faces during this summer is finding two new art coaches by September. In addition to that, she is coordinating a sale and exhibition this fall. The purpose of this event is to increase the artist's visibility and to display their beautiful work to the public. The community can then support the artists by buying their favorite paintings. As Niki said:
" I learned a lot while working at WICA. Planning the exhibition is a beneficial experience for my career in interior design."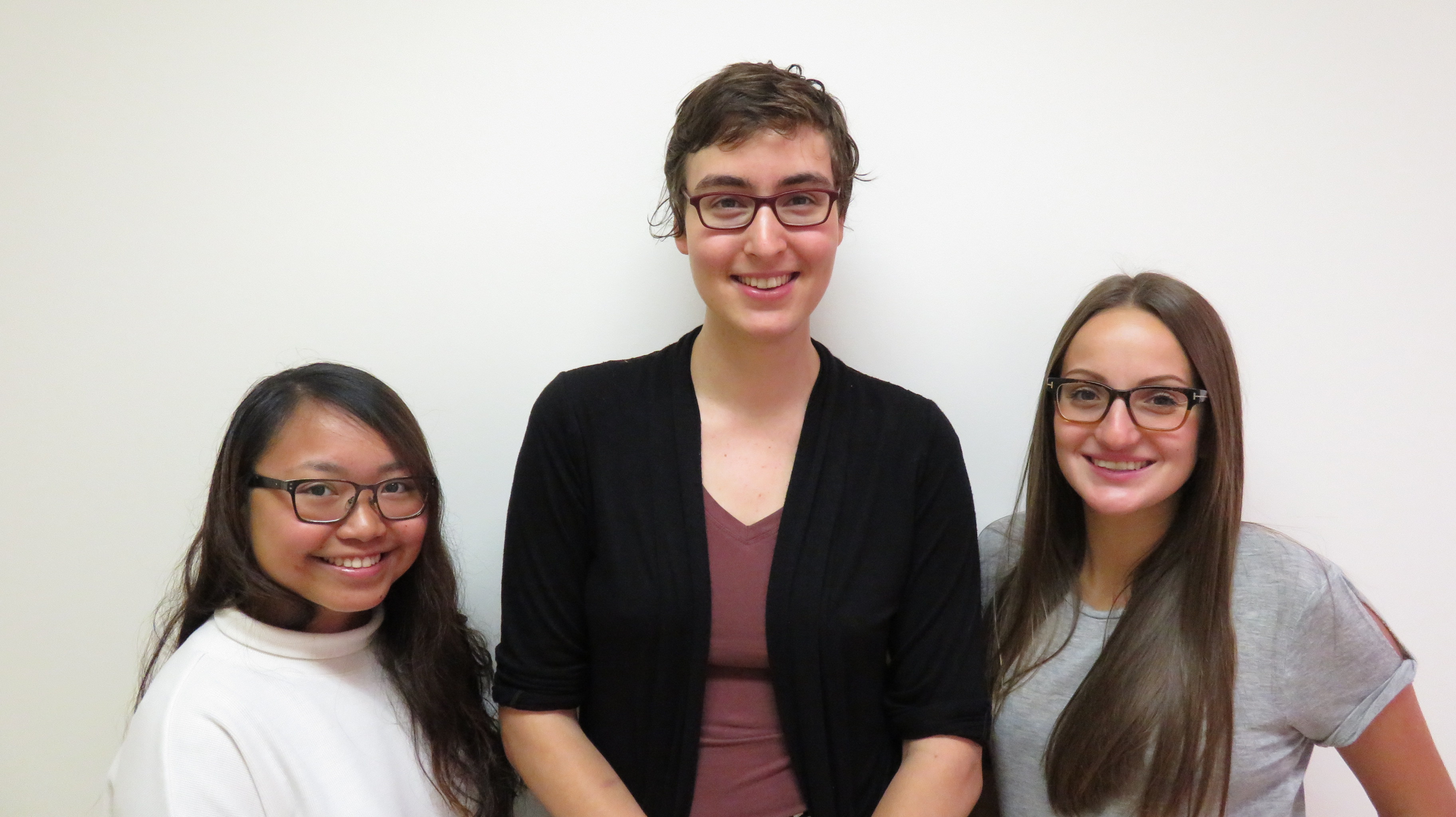 (From left to right: Justine, Virginie and Niki)
Virginie is another student coming back for a second summer at WICA. She will assist the publicity coordinator, Alix and is very enthusiastic about launching the new marketing plan. Following a report made by two students of John Molson Business School at Concordia, WICA will show its new colors in the fall.
In the mean time, Virginie is busy promoting one of our staple fundraisers. The Annual Garden Tour will be held on July 8th from 1:00 PM to 4:00 PM. Nine beautiful gardens in Ste-Anne-de-Bellevue and Senneville will open their doors to WICA visitors. Virginie commented on this:
"It's one of the most important fundraisers that we organize every year. I do my best to spread the word. We put posters in cafes and shops, on electronic boards, and in city bulletins. We need the participation of citizens to continue offering essential services to those in need."
Finally, Justine is the new intern for the Church Apartment Program (CAP). Following this internship, she will be completing her last year in the social work program at Dawson. During the summer, she will accompany the two community workers who visit CAP residents on a weekly basis. The CAP program offers subsidized housing to 44 adults living with mental health problems. As Justine says:
" My biggest challenge this summer is to organize activities that the residents will like, but that are also beneficial to their well-being. Social work gave me essential tools for this internship in terms of  listening and understanding the residents."
The WICA team wishes them an exciting summer!