Volunteer Matching and Youth Engagement
---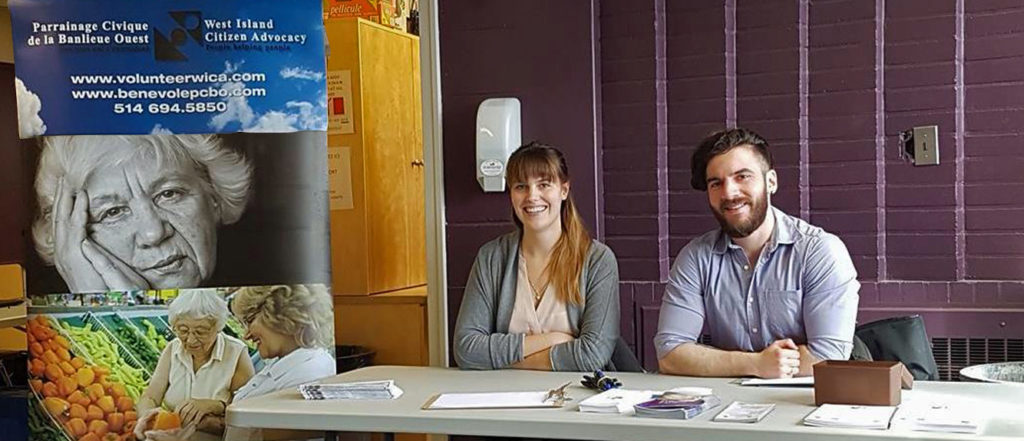 West Island Citizen Advocacy's purpose is to improve the quality of life and defend the rights of all those who are living with a handicapping condition or who are disadvantaged in the community by supporting them and matching them with competent volunteers.
We have over 400 active matches and have been operating for 40 years; we are currently looking for more volunteers to help match the 230+ individuals on our waiting list.
Our volunteers do anything from providing social support for isolated individuals through activities such as:
grabbing a coffee and chatting
going for a walk or to the gym
play card games
watching sporting matches together
to practical support which can consist of:
accompaniment to appointments
helping with daily life skills such as grocery shopping and meal planning
learning how to clean and keep organized
budgeting skills and help with documents or government forms
---
Youth Engagement Project
West Island Citizen Advocacy's Youth Engagement Project is aimed at inspiring young adults in the West Island to get involved in volunteerism and community engagement.
The Youth Engagement Project is open to participants aged 18 to 35 who will be matched with intellectually and/or physically handicapped members of our community in the same age group. Volunteer advocates spend a few hours each month helping their protégés by offering emotional or practical support.
WICA is seeking to engage more young adults to volunteer with their peers in order to ensure that volunteerism remains an important facet of life in the West Island. We believe it is imperative that the capacity to care for the vulnerable members of our community continues to grow to meet the increasing need.
---
If you would like to volunteer, we'd love to hear from you!
Please fill out our online form, send us an email [email protected]
or contact us by phone at (514) 694-5850
---
Meet Randolph Jacob (RJ), one of our protégé from the Youth Engagement Program, who has been matched with Meghan since 2015.
"The kids are fascinated by him because he's an adult who shares the same enthusiasm for some of the same things as they do," said Meghan. "He's excellent with the kids and he really backs me up with whatever I'm trying to do with the kids. He's a good role model for them."