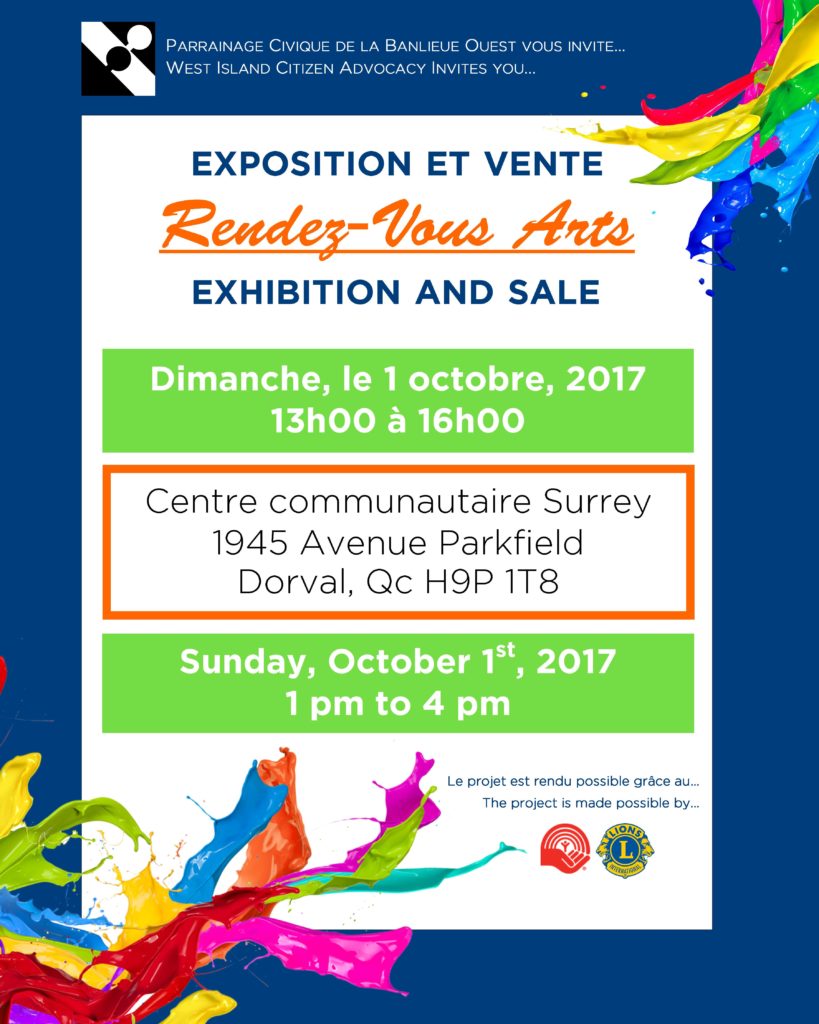 West Island Citizen Advocacy (WICA) invites all art amateurs to the 15th Rendez-Vous Arts Exhibition and Sale on October 1st, 2017 from 1:00 PM to 4:00 PM at the Surrey community center in Dorval (1945 Avenue Parkfield, Dorval, QC H9P 1T8).
Thanks to all those who came last year to the Annual Exhibition of Rendez-Vous Arts, many paintings were sold. The visitors' contributions are a significant support for these artists.The exhibition features the works of artists from our RVA program who have special challenges. The program is generously sponsored by Projet d'Esther des Soeurs de Sainte-Anne du Québec, the Lachine Lions Club and Centraide.
A big thank you to Bob Kellock and the Le Frame Shoppe team. Bob has been framing the RVA participants' art for many years and Le Frame Shoppe is now our official framer for RVA.
Thank you to Robin Michetti for the wonderful photos of last year's event, and for the promotional video you may find down below.
For more information contact Niki Firman at [email protected] or at (514)694-5850, extension: 23.
Stay tuned on Facebook by following Rendez-Vous Arts on Facebook.