Description of the Program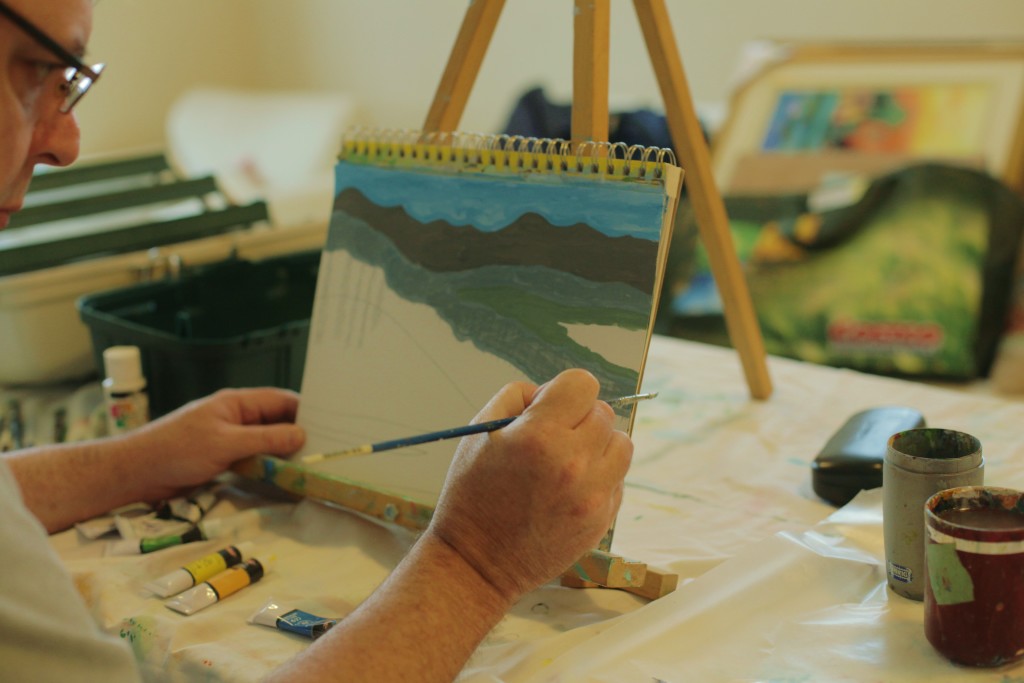 Rendez-Vous Arts is a project within West Island Citizen Advocacy that allows West Island artists who face special challenges to share their work, which has been created with the help of our skilled volunteers.
The purpose of this project is to improve the quality of life for persons with special challenges in the West Island through creativity and community integration.
This wonderful program was started by Mimi St-Aubin of Citizen Advocacy with the help of the Fondation Rêve d'Esther. Since this time, the Lachine Lions Club, the Federal government, private donors and Centraide have contributed significantly to the program.
---
Painting of the Month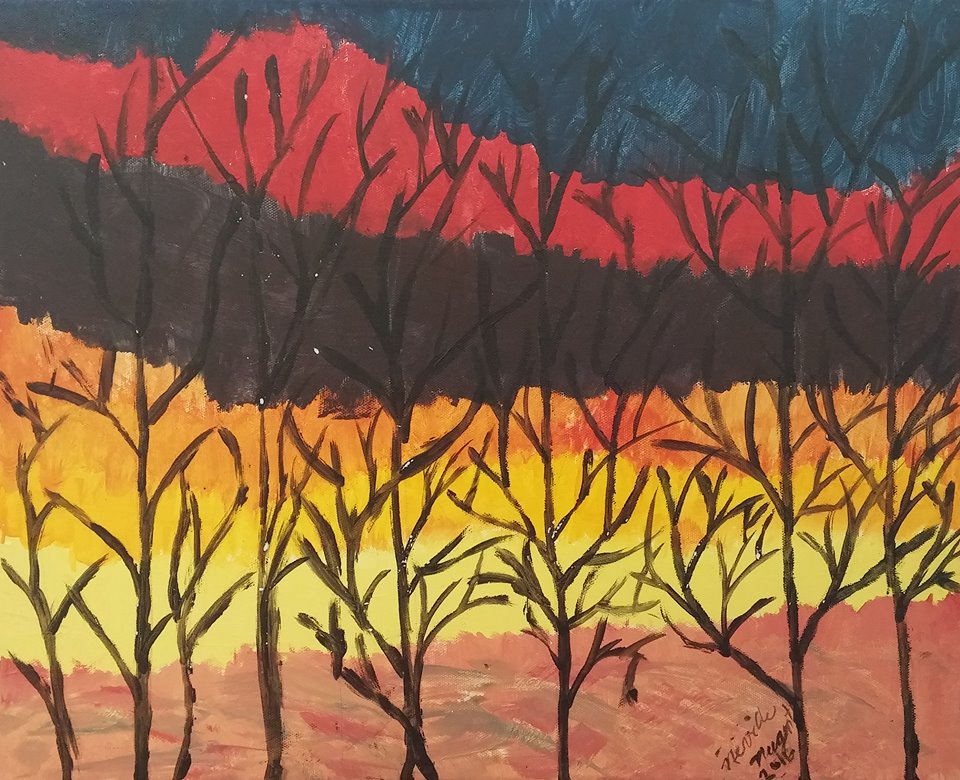 Congratulations to Neville Nugent, who's painting "FIRESTORM" has been selected as RVA's painting of the month for July 2017.
FOR SALE (already framed)!
---
WICA is Looking for a New Artist Coach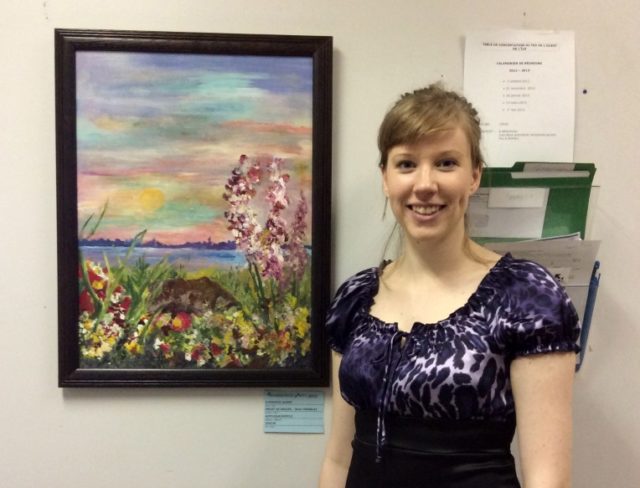 Are you creative? Do you live in the West Island? And are you willing to volunteer some of your time? Then you're the perfect candidate for our Rendez-Vous Arts program, a project of West Island Citizen Advocacy! This project teaches basic to moderate art skills to elderly people who are dealing with special needs.
We are currently looking for someone to coach one on one courses to those who have difficulty getting to a location. These classes would be given at the participant's home once a week for two hours at a time, or depending on the artist coach's availability. These courses take place in mid-September to early December and then again from mid-January to mid-April.
For example, this lovely painting featured in the photo above is a product from the Rendez-Vous Arts participants, it is only one of the many beautiful works we see each and every year. To be an artist coach means you would get to see the magic happening behind the scenes.
For more specific information regarding becoming a volunteer Artist Coach for Rendez-Vous Arts, please contact Niki Firman at [email protected] or at (514)-694-5850, extension 23.